TRAINING
Discover our range of training courses
PRACTICAL TRAINING COURSES TAILORED TO YOUR NEEDS
Training is a vital component of any business strategy, because all the teams involved in implementing it must have the optimal level of skills. This is particularly true in cutting-edge technological fields, such as those pertaining to data and business intelligence. Technical teams need solid tool development skills, while the end users – data consumers – need to know how to use self-service BI and BI reports.
In light of this, to help you consolidate your skills promptly and effectively, all of our consultants/trainers have a dual background combining in-depth field knowledge and technical proficiency in the most innovative software applications on the market.
To meet all your needs, our training courses range from "standard" sessions to completely custom-designed programs.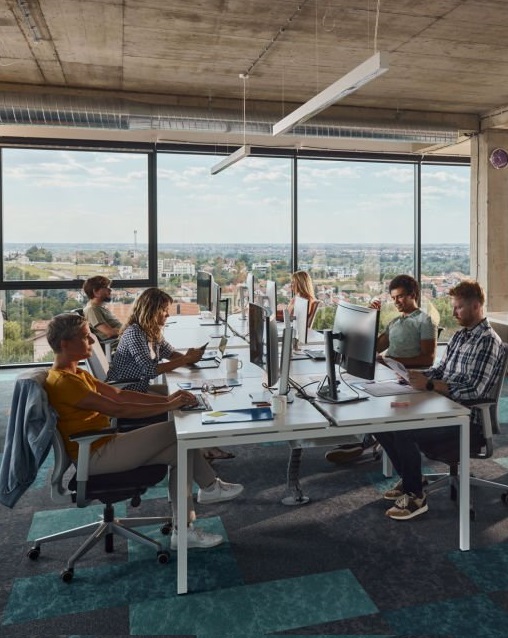 SOLUTION BI TRAINING COURSES
In addition to our bespoke training, we offer three "standard" courses on the most advanced technologies on the market (Power BI, Snowflake, MicroStrategy)
All the trainers you will meet have prior experience of working as consultants. As a result, they understand your development issues and use concrete examples to illustrate their sessions and make them even more effective.
It goes without saying that we are also Datadock certified so that France-based businesses can have their training budget covered by their accredited training fund (OPCA). So you can plan your next skills development program with complete peace of mind…