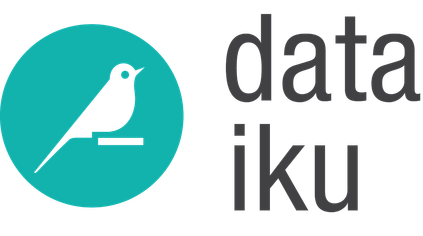 Dataiku
A platform to democratize Data Science
Dataiku DSS is a platform that facilitates and accelerates data analysis and the development of predictive services in Big Data environments.

It is an all-in-one tool for developing end-to-end Data Science projects, from preparation to deployment. Its collaborative approach brings Data Scientists, analysts and operators together.

Our customers in sectors ranging from e-commerce to industry use the Dataiku platform on a daily basis to build predictive data flows to detect fraud, reduce churn, optimize internal logistics, predict maintenance problems and much more.
Number of projects : 10
Partners since 2020
5 consultants certified
Our expertise
Our AI experts will propose a cloud or hybrid architecture aligned with your priorities and business needs. From the outset, we'll develop a proof of concept and provide you with a detailed roadmap including a customized migration, governance and security strategy before we start development.
Other key information
Several projects performed in different customers

​

Some use cases implemented

​

Training session performed by our accredited training academy